0434 524 422

Every day is an opportunity
Leigh: Owner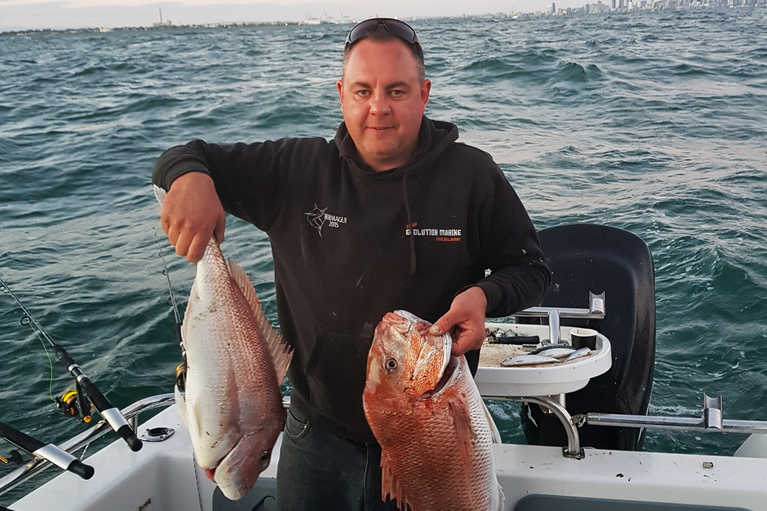 A love of boating and fishing started at an early age with outings on Port Phillip Bay in Pop's fishing boat, a timber displacement hull with a single cylinder inboard Chapman engine. When Nan surprised him with a new fibreglass displacement hull with a 10 HP outboard engine, I was hooked.
Over the years this passion for boating would extend to ski boats and jet skis before returning to fishing boats.
Working in the forklift and marine service industries helped identify a requirement for first‑class boat services, premium customer service and value for money tailored solutions.
Opening in 2012, we moved to our current premises in Williamstown in 2017.
Mason: Apprentice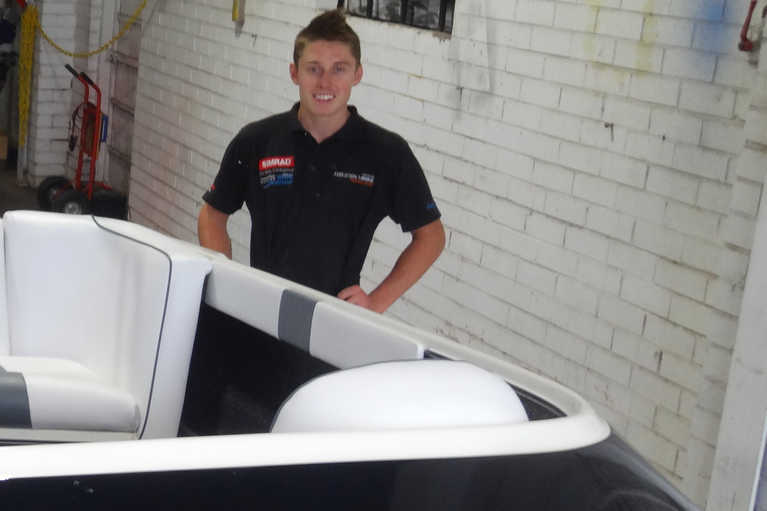 A keen fisherman and boating enthusiast, Mason started with work experience before helping on boat projects during his school holidays, then commenced his apprenticeship in Marine Mechanical Technology.
Mason is enthusiastic, keen to learn, shows technical aptitude, strong attention to detail and demonstrates a strong focus on customer safety.
A valuable member of our team who takes pride in his work.
Leanne: Accounting and Social Media
Leanne enjoys boating & fishing and handles accounting, various boating projects and our social media presence on Facebook, Instagram, Twitter and YouTube.
View photos, videos, customer recommendations and our latest posts on Social Media.
View now

social media of Evolution Marine.
Matt: Business and Projects
Matt assists with business and boating projects.
Rick: Accounting and Website
Rick assists with accounting and looks after our website.
Our team at Evolution Marine is committed to helping you spend more time on the water in a safe, well‑maintained boat so you get more pleasure from boating.
We provide advice and work on boats of any age including fishing boats, ski boats, pleasure cruisers and jet skis. All work is performed at competitive pricing.
Since opening, we have relied on word of mouth and customer recommendations. We have many happy customers who say their boat has never run better.
If you would like to experience the Evolution Marine difference call in to discuss your boating requirements.
Professional boat services offered include...
Marine electrical and boat electrical fit‑out
Marine electronics and networking
Outboard service
Inboard boat service
Outboard motor sales and setup
Engine sales, diagnostics and upgrades
Fibreglass and general repairs
Boat trailer sales, setup, service and upgrades
Inflatable PFD Lifejacket service & testing
Boat insurance repairs
Pre-purchase boat inspections
Project boats, custom boat rebuilds
Learn more

about our expert boat services.
Happy Customers
Looking after your boat with expert advice, first‑class boat services, repairs and professional installation of world‑class marine and boating products.
Customers recommend us for cost‑effective tailored solutions.
Visit now

for expert boat services.