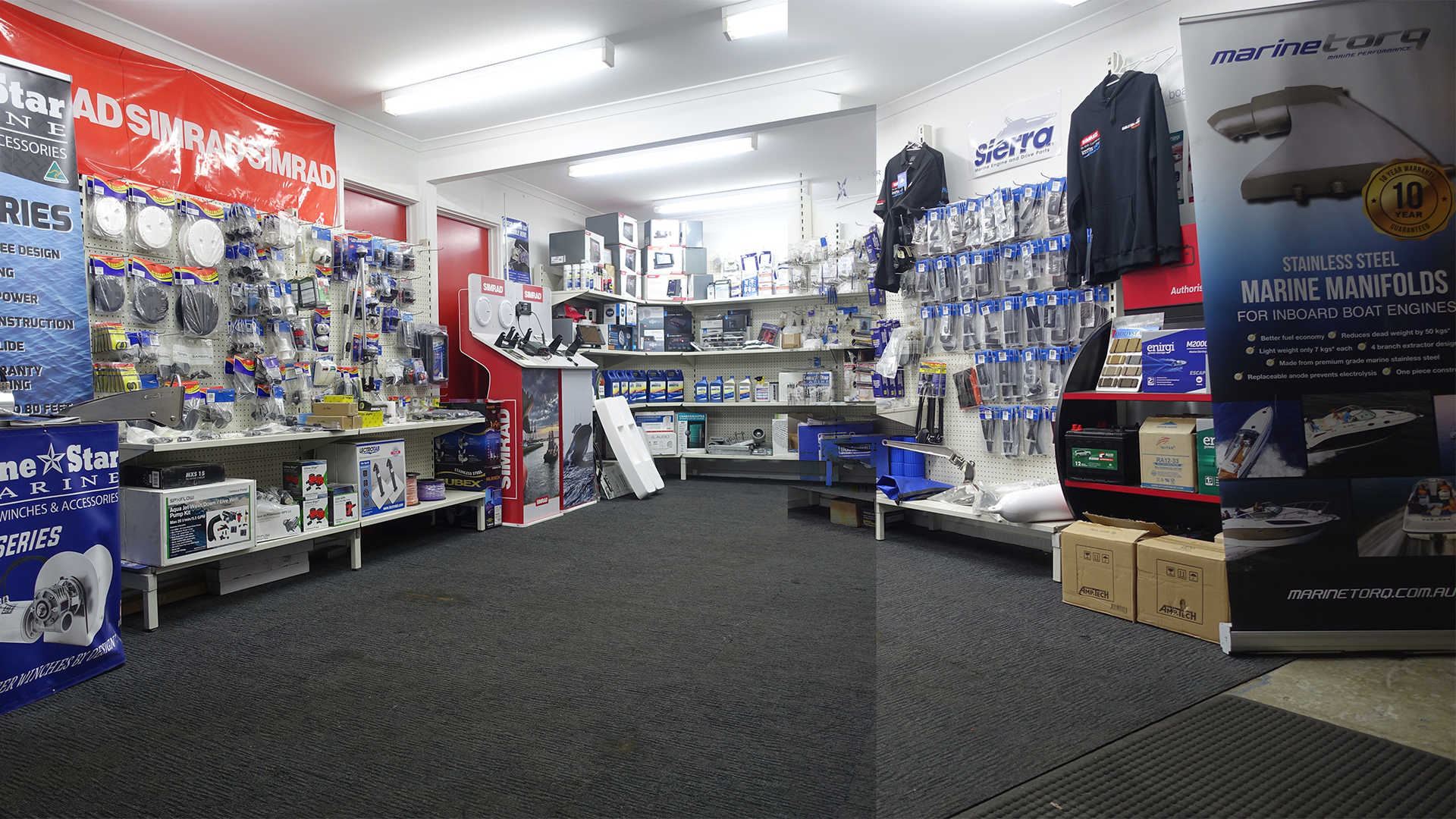 Your ideas, your Boat
Get creative with your work and your vision. With Evolution Marine, you can do great things.
Shop marine and boating products for your boat
Shop for quality boat parts, accessories and marine electronics to maximize your boating and fishing enjoyment.
Shop for electrical accessories & lighting, fibreglass products, stainless steel fittings, safety products, boat service parts, boat registration numbers and marine & boating electronics.
We recommend the best boating products for reliabilty, safety and cost effective service and operation of your boat.
As a recommended supplier and certified installer of Simrad marine & boating electronics, JL Audio marine audio, Lectrotab trim tabs, Lone Star Marine anchor winches, SPX Flow Johnson Pump, Boatcatch and BIGVEE, we can configure and supply tailored solutions for your boating operation and safety.
Happy Customers
Looking after your boat with expert advice, quality boat services, repairs and professional installation of world‑class marine and boating products.
Customers recommend us for cost‑effective solutions.
Discover the Evolution Marine difference...
Spend more time on the water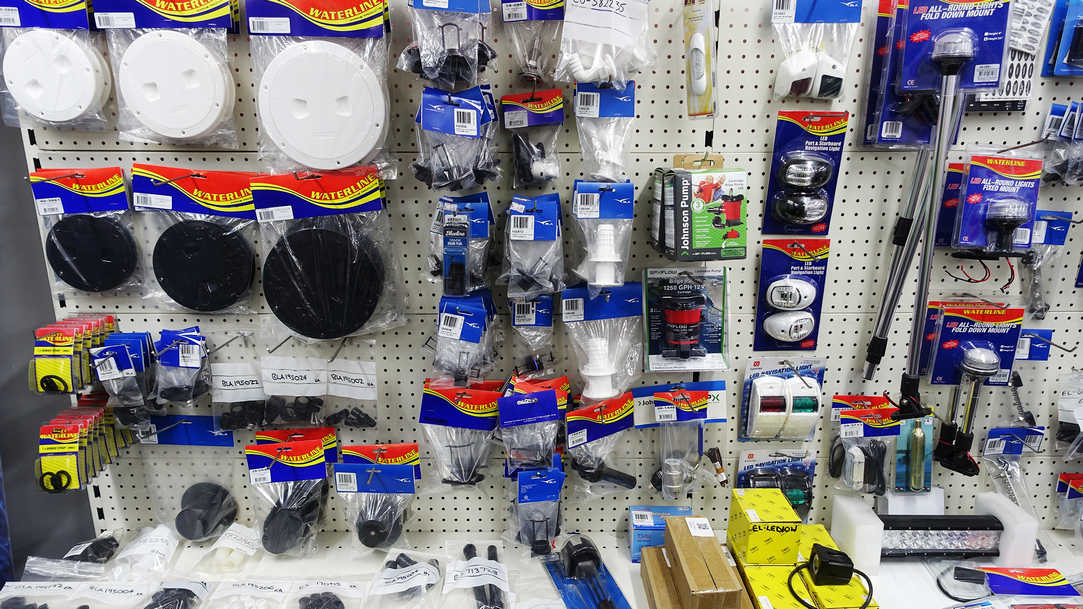 Electrical accessories & lighting
Quality electrical accessories and lighting for safe operation of your boat.
Marine batteries, trays & isolator switches
Electronic battery managment system
Circuit breakers, fuses, fuse box
Switch panels, power outlets, USB points
Distribution bars, power studs
LED anchor, interior and navigation lights
LED light bars, strip lighting
LED rocket launcher, flood, underwater, transom lights
Marine grade silver tinned wire, battery cable
Johnson Pump bilge pumps, deck wash kits, livewell, pressure pumps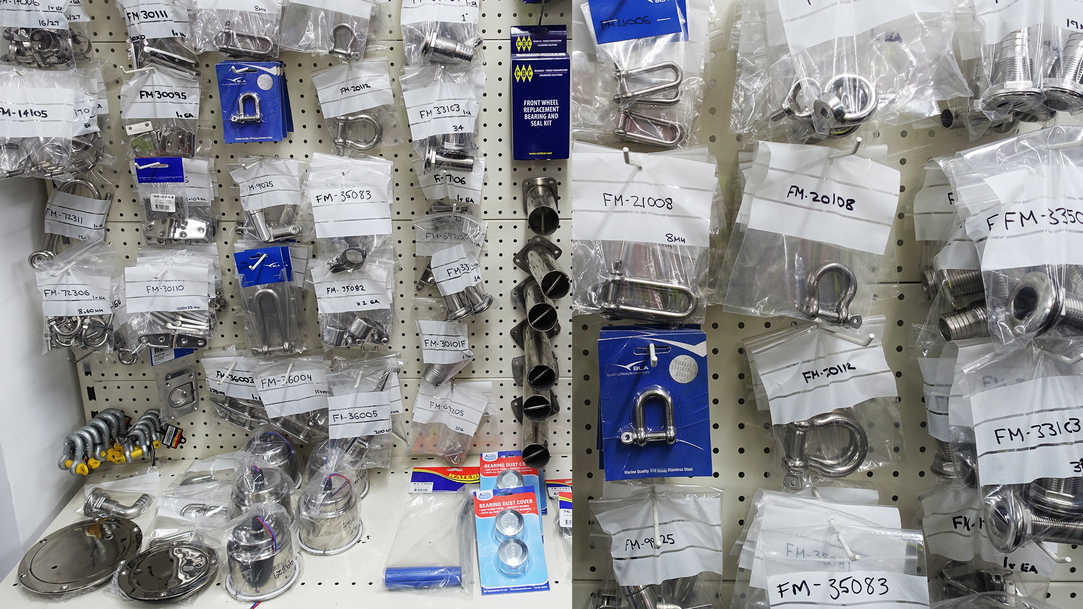 Stainless steel fittings
Marine grade stainless steel fittings.
Cleats, shackles, turnbuckles
Rod holders, hose clamps, tie down points
Bilge outlets, skin fittings
Anchor swivels, water pickups
Deck plates, inspection ports
Valves
We can order sizes and fittings not in stock.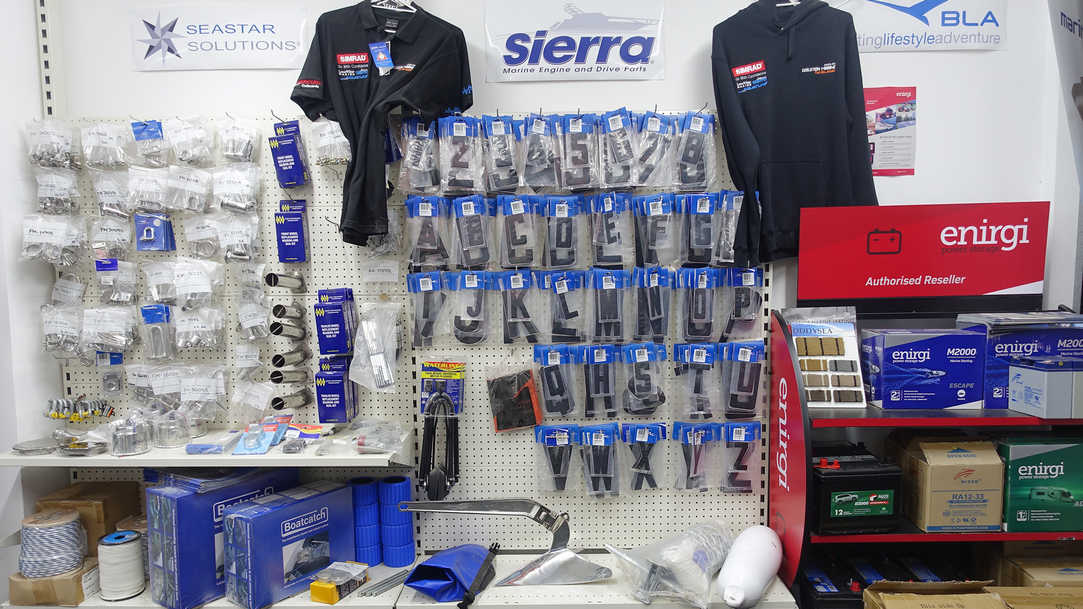 Safety products
Boat safety and security products to keep you safe on the water and secure your boat.
Inflatable PFD lifejackets
Replacement PFD gas cylinders
Pains Wessex inshore / offshore flare kits
Waterproof flare containers
V-sheet
Propellor safety flags
Simrad VHF 2-way radios
Order in EPIRB
GPS tracking device
CCTV package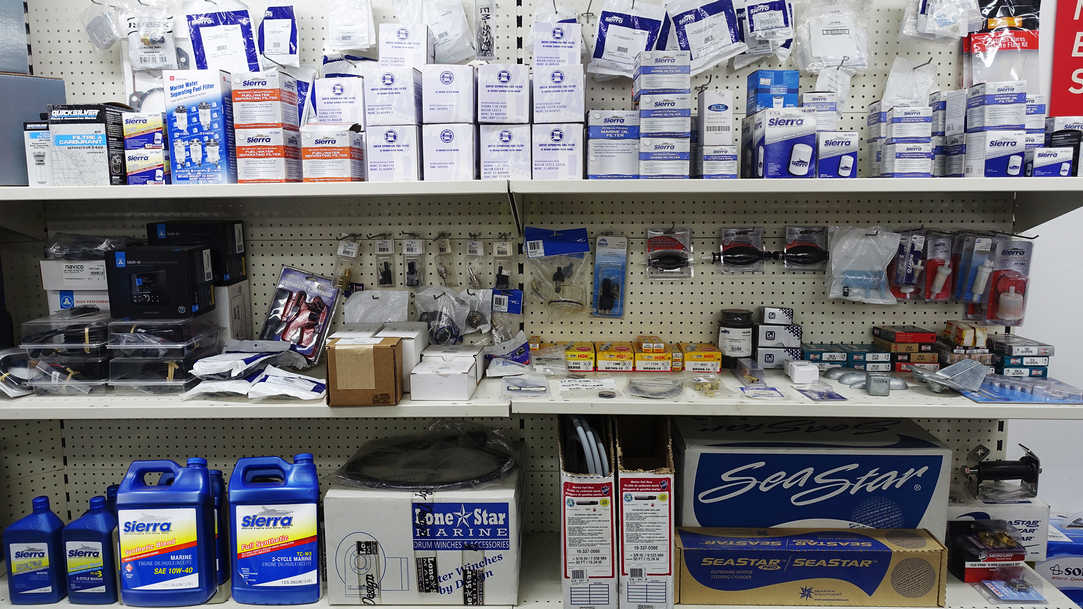 Boat service parts
A range of parts for boat servicing.
Marine oils and lubricants
Fuel filters and oil filters
Spark plugs
Fuel hose, primer bulbs
Thermostat kits, gaskets
Water pump impellers
Water separators
Trailer wheel bearing kits and seals
Trailer accessories
We can order specific parts for your inboard/outboard engine.
Boat registration numbers
Self-adhesive boat registration numbers in black in 3 different sizes to suit all boats.