Do more with Simrad

World-class marine & boating electronics

How we play

No. 1 marine audio solution from the USA
Products for your boat
Safer, more reliable, enjoyable boating with world‑class marine and boating products.
Evolution Marine provides expert advice and first‑class quality installation of the latest marine electronics and accessories for your boating enjoyment.
We recommend and install boating products and accessories that have earned a reputation in the marine industry for reliable operation over extended periods of time. These will provide you with the best value in the long run.
Many low‑cost marine products are 'look a likes' with inferior design and are constructed of poor quality materials. Over time, these will prove to be unreliable, unsatisfactory in operation and may risk your safety on the water.
Having worked on all types of boats, we have the experience and knowledge to advise you on the best solution to suit your boating requirements.
For best value advice talk to the professionals.
Happy Customers
Looking after your boat with expert advice, quality boat services, repairs and professional installation of world‑class marine and boating products.
Customers recommend us for cost‑effective solutions.
Discover the Evolution Marine difference...
Spend more time on the water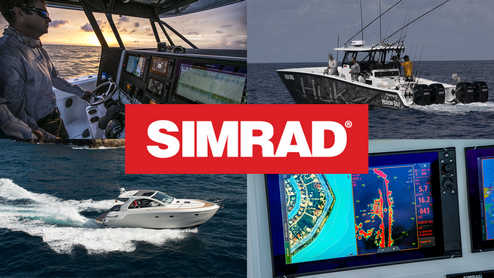 Simrad marine & boating electronics
Leading for more than 70 years, Simrad is a specialist marine electronics company providing navigation, marine instruments and fishfinding equipment to both the recreational and commercial marine sectors.
Glass-bridge navigation systems
Multi-function displays, Fishfinders, GPS Chartplotters
Sonar and Transducers
Radar and Autopilots
Marine VHF Radio and AIS
Instrumentation
Audio Entertainment
Fuel your passion with the best marine electronics.
LEARN MORE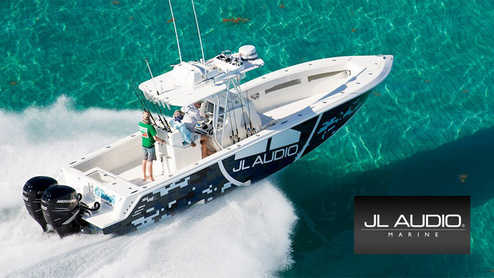 JL Audio marine audio
No. 1 marine audio solution from the USA.
Designed and engineered for the marine environment, built using the highest quality materials ensures the exceptional sound quality retains its clarity season after season.
High-performance M3 & M6 marine loudspeakers
M3, M6 & M7 marine subwoofers
MVi, MHD, MHX and M-Series marine amplifiers
MediaMaster source units
Bluetooth audio controllers and receivers
NMEA 2000 network controller
Enjoy great audio wherever your adventures take you.
LEARN MORE
Lectrotab trim tab systems
Lectrotab designs and manufactures premium quality electromechanical trim tab systems for the leisure and commercial marine markets.
One-Touch LED control or ALC automatic leveling control to automatically adjust your trim tabs to maintain a level boat for a more enjoyable ride.
Trim tabs improve fuel efficiency, increase boat speed, accelerate shallow water planing, eliminate porpoising, and provide a more comfortable ride.
Enhance your boating experience.
LEARN MORE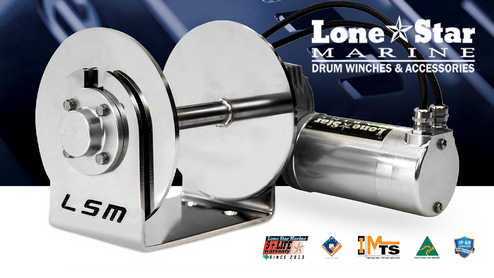 Lone Star Marine drum anchor winches
Australian made, manufactured in Melbourne, these high‑quality products are distributed globally.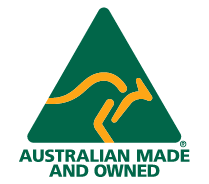 GX and Elite series drum anchor winches
DDW-250 Deep drop fishing winch
MMX and Hammer Claw anchors
Bowsprits, deck rollers, hawse pipes
Anchor and chain kits, anchor chain guard
The world's best drum anchor winches.
LEARN MORE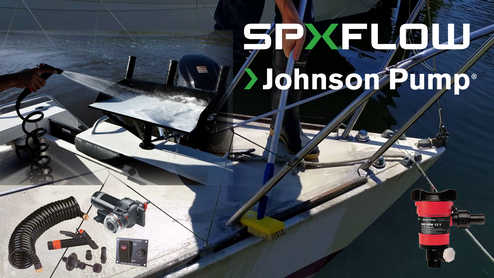 Johnson Pump marine pumps
Johnson Pump is the world's leading manufacturer of pumps for marine use.
For over 50 years many boat owners and leading manufacturers of marine engines and recreational craft trust Johnson Pump brand to provide solutions for all their pumping needs.
Reliability on board with Johnson Pump.
LEARN MORE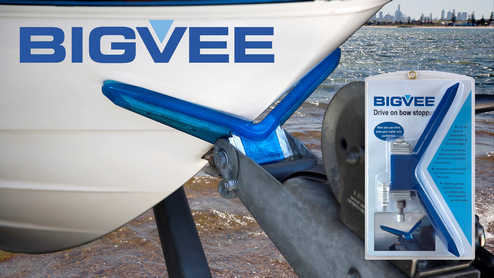 BIGVEE bow stopper
Driving onto your trailer, missing the bow stop and potentially causing damage to your boat or winch is now a thing of the past.
Thanks to BIGVEE you can drive on knowing you can land the boat in the perfect position every time – whatever the weather.
Look after your boat. Protect your hull.
LEARN MORE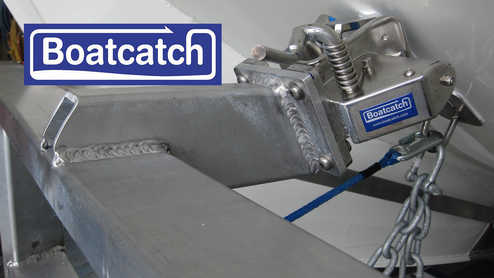 Boatcatch launch & retrieval system
Boatcatch makes launching and retrieving your boat on the ramp quick and easy.
Relax on the ramp with the safest, fastest, easiest launch and retrieval system.
Available in two models to fit boat lengths up to 5.9m and 10m.
We can install Boatcatch on alloy, fibreglass and multi-hull boats.
Spend less time on the ramp and more time enjoying your boating.
LEARN MORE

Power your boat
Quality marine electricals
Electrical, Lighting & Marine Batteries, Marine Electronics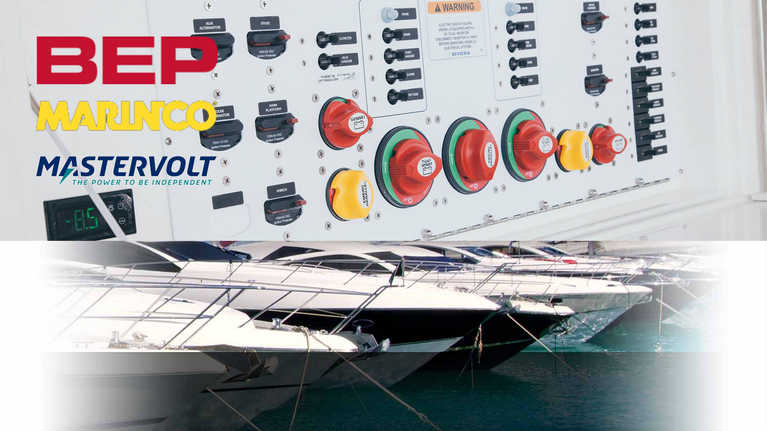 Electrical, Lighting & Marine Batteries
Evolution Marine specialise in all aspects of electrical work including fit‑outs, lighting and installation of electrical accessories.
Our expertise includes complete boat rewires, professional fit‑outs to new and existing boats, installation of winches, lighting, pumps, 36V trolling motors and onboard charging systems.
A boats electrical system is a complex and critical component where reliability is essential for safe operation of the vessel.
BEP, Marinco and Mastervolt manufacture a large range of electrical products and lighting accessories to suit all boats. These high quality products cater to your boating requirements and provide the reliability required in the marine environment.
Power-Sonic's range of advanced technologies marine batteries provide the electrical power.
As engines and electrical systems require reliable power we recommend a dual battery setup with marine starting battery, deep‑cycle battery and dedicated marine switching.
Be safe on the water with quality marine electrical products.
POWER-SONIC Marine Batteries
POWER-SONIC Marine batteries are designed to take the vibrations and wave pounding. They have superior starting power and moderate cycling capability with high-density plate paste that lasts longer. They are durable and strong and are tested to withstand the demanding marine environment.
POWER-SONIC Deep Cycle batteries are designed to provide sustained power for extended periods when continuously discharged. They are built to deliver small amounts of current over continuous periods of time.
All POWER-SONIC Maintenance Free Batteries feature lead calcium expanded grids (lead calcium technology) for improved resistance to corrosion, gassing, and water usage, self-discharge and thermal runaway, all of which limit battery life in conventional lead-acid batteries.
Evolution Marine can supply a marine battery solution to ensure you're ready for your next boating adventure!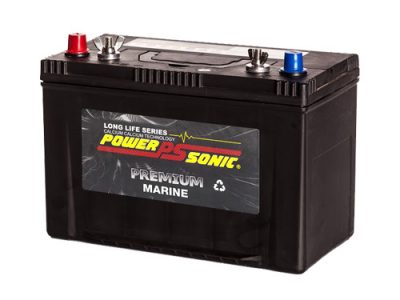 More information...
BEP Marine Products
BEP engineers and manufactures a range of high‑quality electrical solutions designed for the harsh Marine and RV environments. Every product it makes meets exacting performance specifications and is designed to withstand extreme conditions both at sea and on land.
Products include a broad range of circuit protection, batteries and battery management, power distribution panels, monitors, and digital switching technology. The engineers and product managers at BEP continue to develop the next generation of power management products including the CZone™ and Pro Installer series.
All of the company's products are designed to easily integrate into simple or comprehensive electrical systems. The world's finest boat, emergency vehicle, and RV manufacturers are recognizing the requirement for quality electrical systems and are specifying BEP products as original equipment.
More information...

Marine Electronics, Electrical
Evolution Marine is a certified installer of many electrical accessories and marine & boating electronics from specialist companies including Simrad.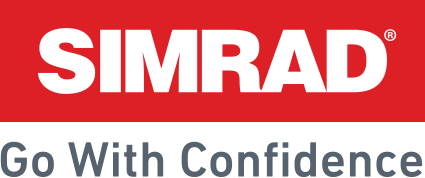 We simplify the operation of your boat and maximize enjoyment by providing solutions that integrate your accessories and network your marine electronics including GPS, fishfinders, sonar, radar and autopilot with engine data, instrumentation, lighting and audio.
Power your boat with quality marine electronics.
Marinco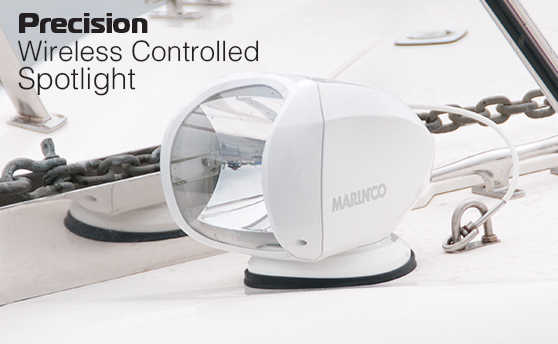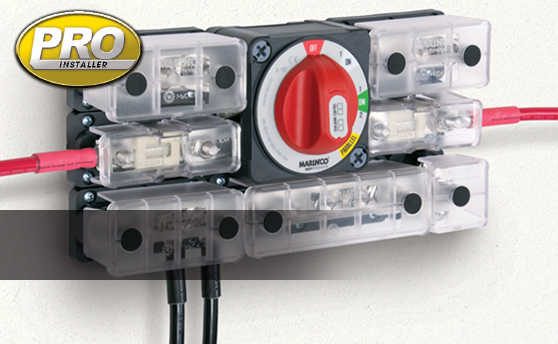 Marinco makes electrical products that stand up to the harshest environments. Every product from the rugged shore power cord sets and adapters to a wide array of 12V accessories is designed to withstand the rigours of life at sea.
Products are engineered to exacting performance specifications, including CSA and MARINE UL listings for an extra margin of safety. As the world's leading manufacturer of shore power accessories, there is a complete line of products to meet practically every application – wherever your port of call.
More information...
Mastervolt

A Mastervolt System: Components that understand each other flawlessly... When it comes to energy, it's wise to opt for Mastervolt fully integrated systems, resulting in the smartest solutions that are completely independent of the grid. In other words, they give you the power to be independent.
Battery chargers, inverters, batteries, digital switches; with Mastervolt, all your components will be fully attuned to each other. The result is flawless operation for each system, maximum efficiency, and significant savings on installation costs thanks to innovative CZone and MasterBus technologies.
More information...
Boat Hardware, Boat Safety & Security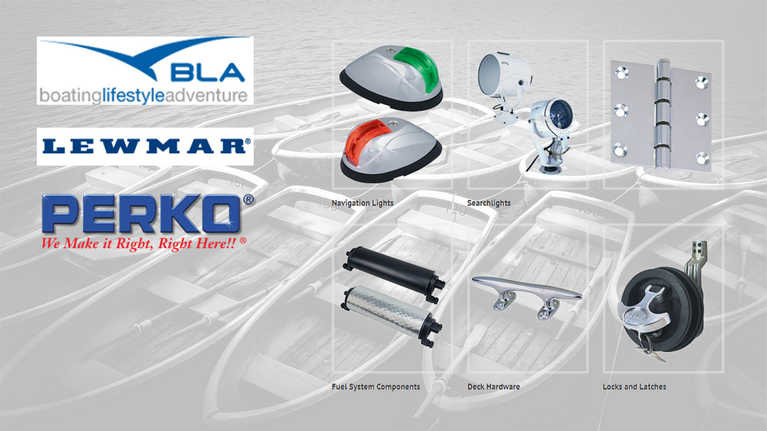 Boat Hardware
BLA, Lewmar and Perko manufacture quality boat hardware that is well proven in the marine industry.
Only the best hardware for reliability and safety.
More information...
Perko

Perko® Inc. is a manufacturer of marine hardware and accessories. Since 1907, all products are made in the USA.
Navigation Lights
Searchlights, SOLAR-RAY® and XR SERIES®
Underwater Lights, incandescent and LED
Battery Switches, disconnect and selector
Underwater Hardware, strainers, thru hulls and more
Fuel System Components, carbon canisters, ICV, FLV, TVV
Lighting Fixtures, interior lighting and electrical
Fog Bells, bells and whistles
Ventilators, various styles
Deck Hardware, cleats, chocks and rowlocks
Cabinet Hardware, hinges, hasps and more
Locks and Latches
Fishing Equipment, rod holders and more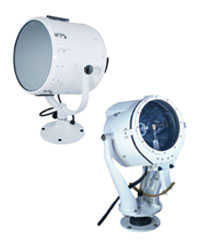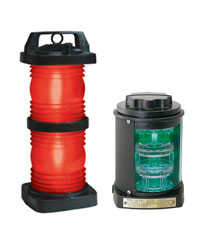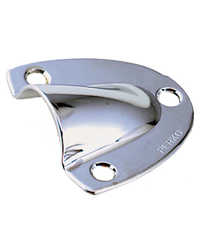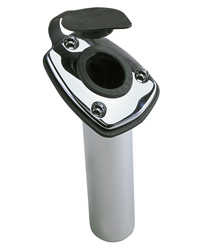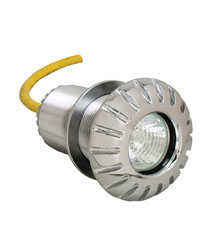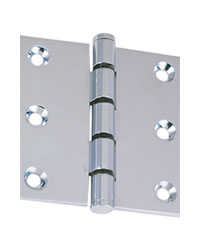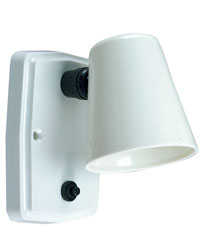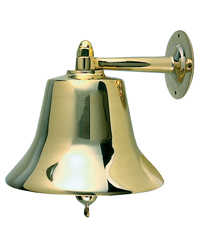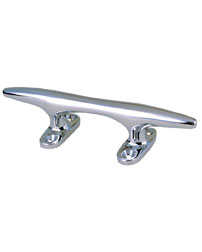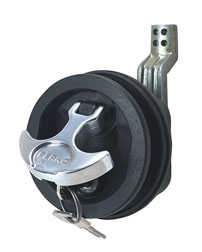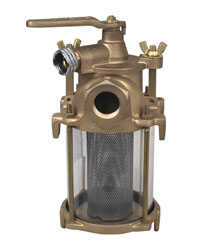 More information...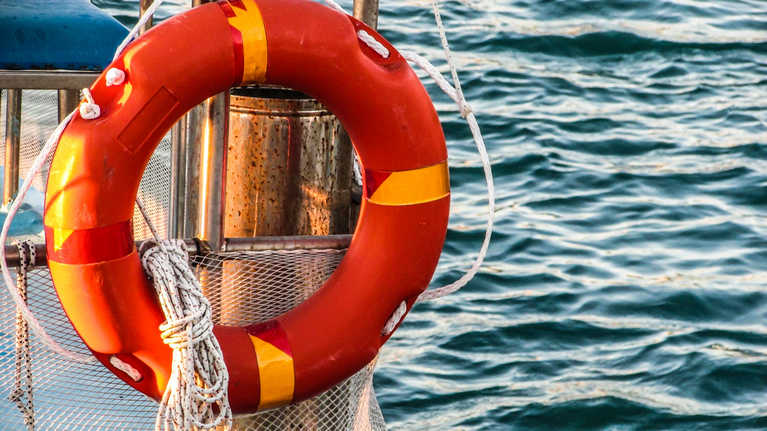 Boat Safety & Security
Enhance your boat security and safety on the water.
Professional installation of a CCTV package will protect your boat and home.
A GPS tracking device in your boat or jet ski will support vessel positioning, live tracking and anti‑theft functions.
Auspoint Electrical Services

Auspoint Electrical have carefully selected high‑quality CCTV packages using the latest new products from Dahua Technologies.
Dahua is a leading global video surveillance provider with high‑quality products and the latest CCTV and security technologies.
There are great value packages to choose from, alternatively, they can customize a system to suit your needs.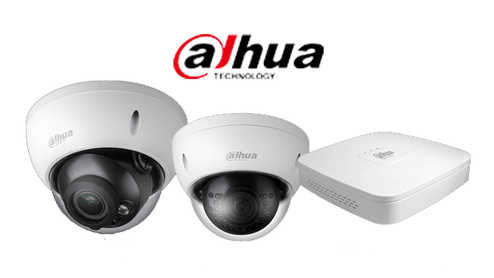 Dahua 4/8 channel recorders
Dahua anti-vandal CCTV cameras
Cable runs
1/2/4 TB Hard drive
Remote viewing setup, Internet, iPhone, Android
For more information and Dahua specifications visit the Auspoint website or read the brochure...
Sitecomm

Sitecomm offer a monthly fixed price GPS tracking service that supports all Australian mobile networks both 3G and 4G, which includes...
24/7 Unlimited tracking
Geo-fences
Free Email
SMS Alerts
Sitecomm GPS tracking devices are 4G compatible and approved for use in Australia, unlike others on the market.
Sitecomm SC-GPS-4005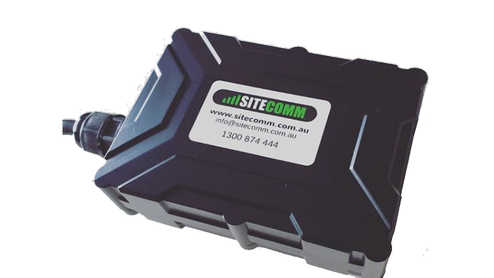 Sitecomm's future proof 4G GPS Tracker is the best value for money GPS tracking device available.
24/7 tracking of device
An internal backup battery that can last up to 5 days
Waterproof IP67
Mobile app (Apple and Android)
Sitecomm recommends installation of these units by an authorized marine electrician.
For more information visit the Sitecomm website or Facebook...
Outboard Motor & Inboard Engine Parts, Marine Lubricants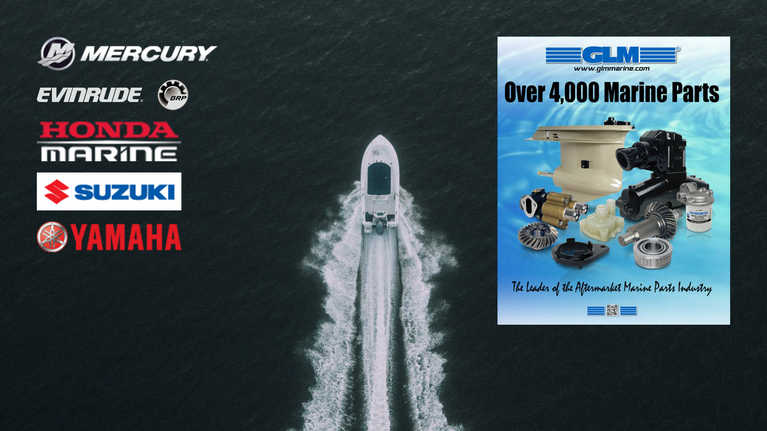 Outboard Motor & Inboard Engine Parts
We use genuine OEM motor replacement parts from Mercury, Evinrude‑Johnson, Honda, Suzuki and Yamaha or upgraded motor and engine parts / cost‑effective solutions from GLM Marine.
Only the best outboard motor and inboard engine parts for long life and reliability on the water.
GLM Marine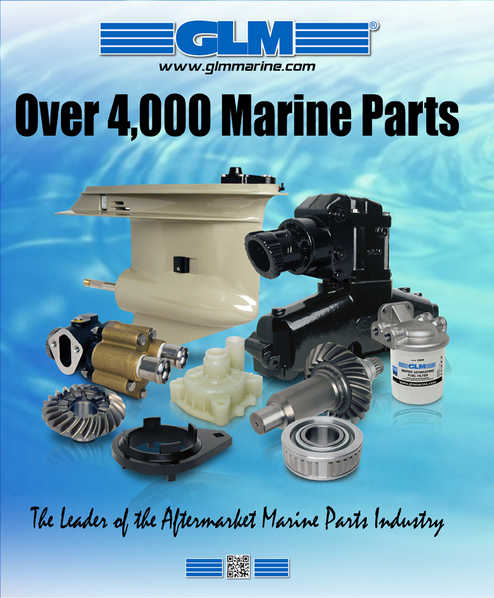 For over 32 years, GLM has produced high quality aftermarket marine products that are completely compatible and interchangeable with OEM parts. GLM has developed and redesigned a large variety of gears, shafts, carriers and cases.
GLM engineering, advanced technology and superior quality materials have enabled improvements on the original OEM designs.
More information...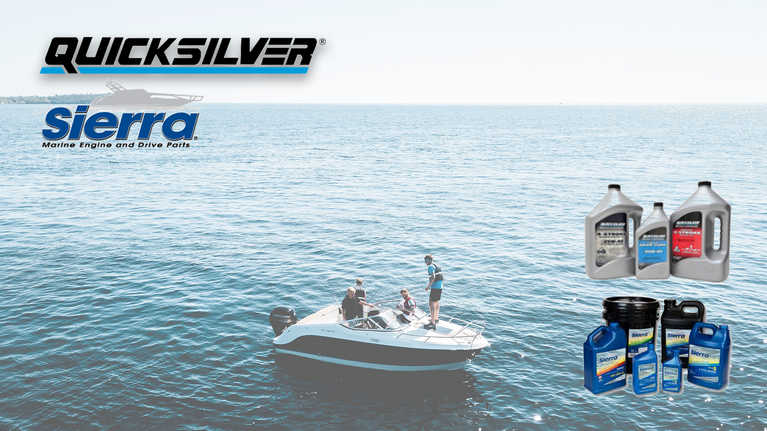 Marine Lubricants
We recommend and stock a range of quality marine lubricants from Quicksilver and Sierra Marine.
Specifically formulated to meet or exceed the tough requirements of outboard motor manufacturers, Mercury, Evinrude‑Johnson, Honda, Suzuki and Yamaha.
More information...