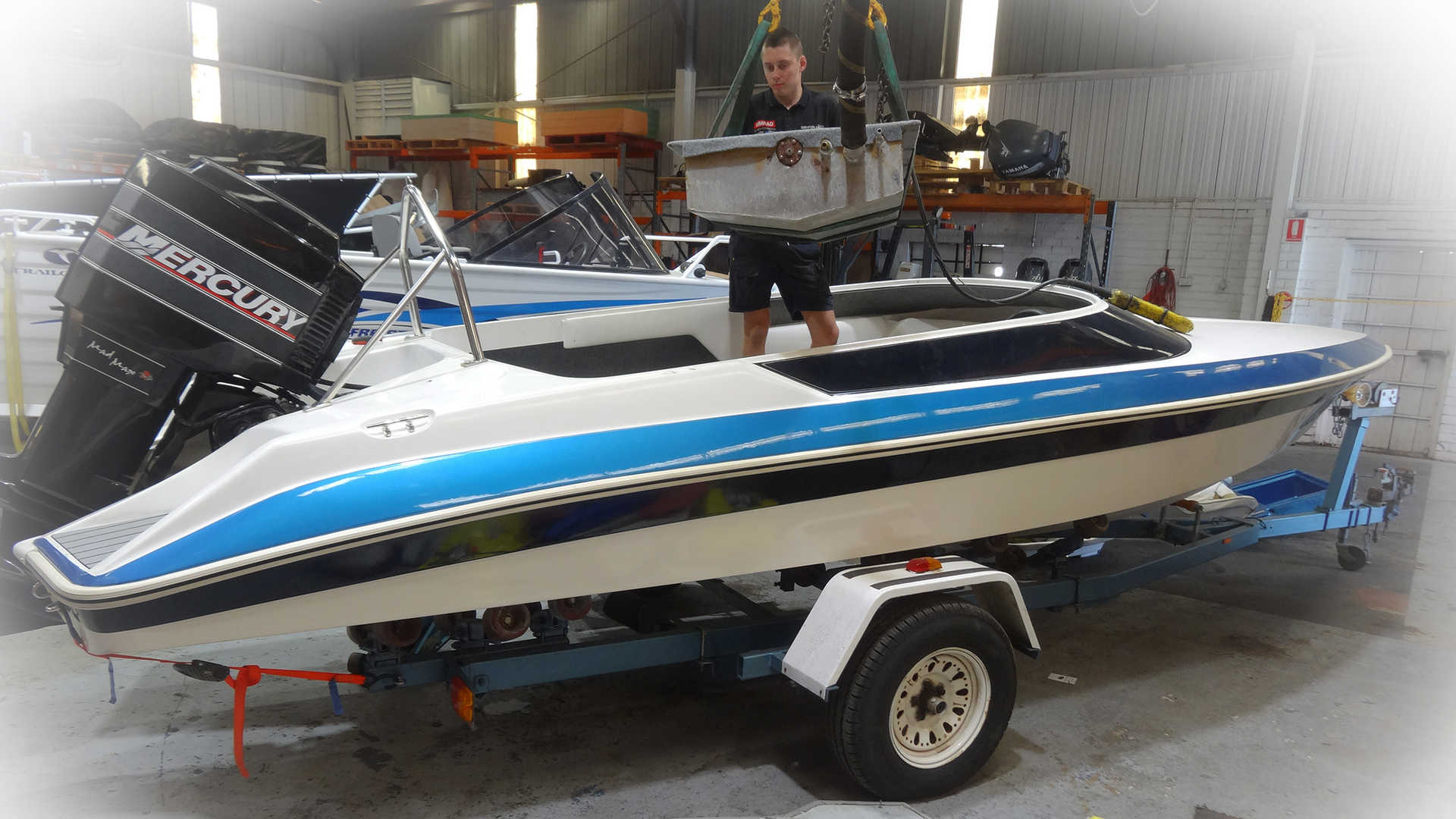 Your ideas, your Haines Signature 1900S
Get creative with your work and your vision. With Evolution Marine, you can do great things.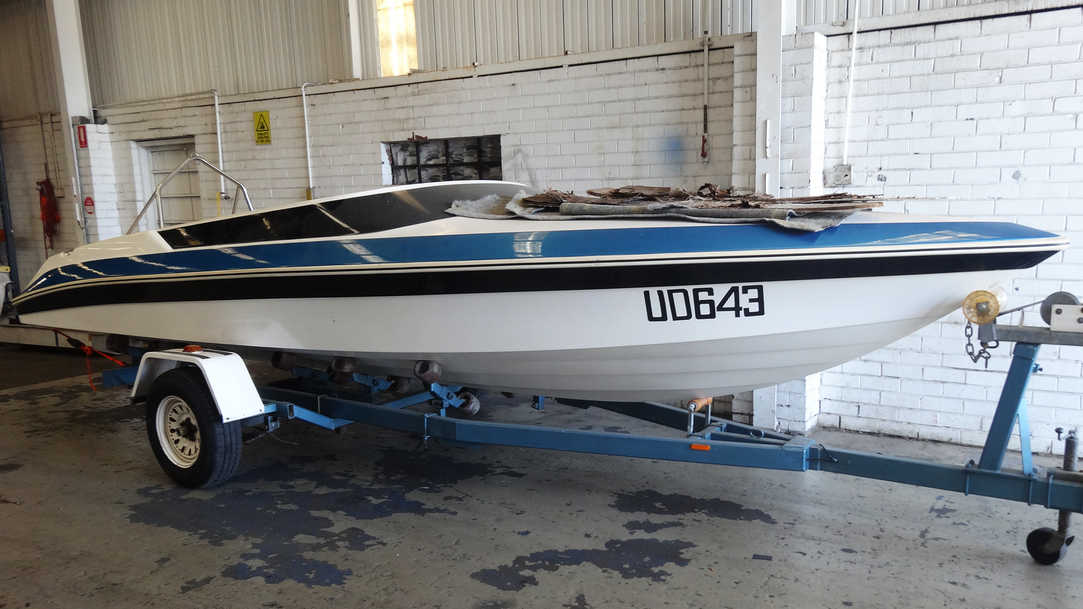 Assessment and Plan
First, we assessed the structural integrity of the hull by using repairable test holes to examine the condition of stringers, floor and transom.
The fibreglass was in good condition but most timbers had rotted from water ingress.
We then sat down with the customer to discuss the test results, his plans, vision for the boat, dreams and budget.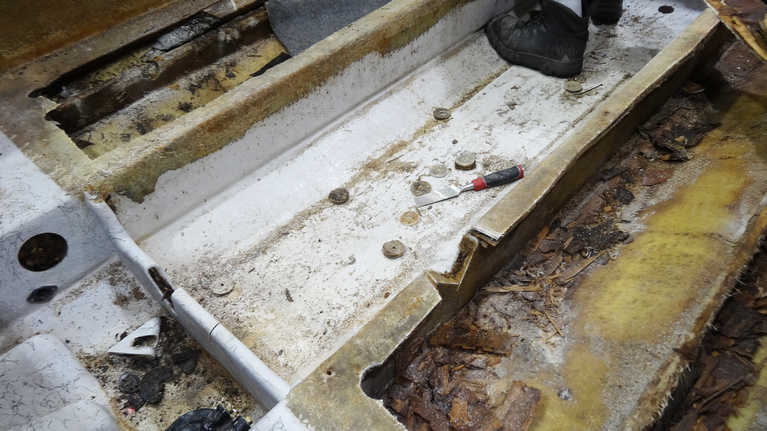 Haines Signature Hull
We replaced all stringers, fibreglassing them to our specification.
Completely sealed all marine ply for no exposed timber, so the hull would last at least another 30 years.
Externally the hull fibreglass required extensive detailing to restore to new condition, and a...
Partial custom wrap for black and red striping
Custom decal set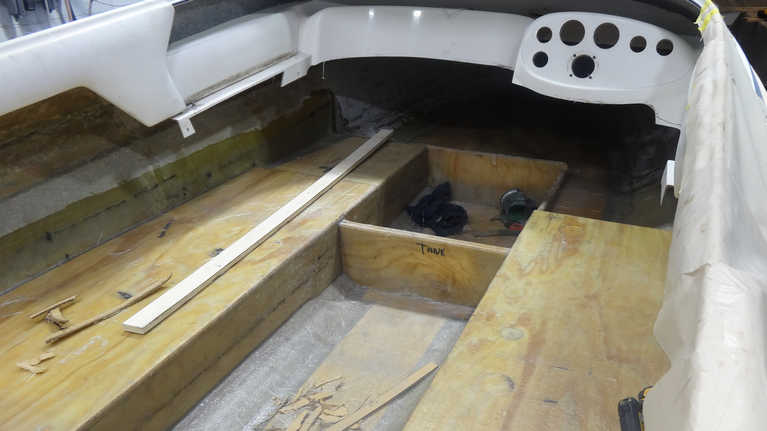 Flooring and Side panels
A new floor was fabricated with a complete fibreglass wrap underneath.
Side panels were installed for the audio system and motor controls.
All flooring was then flow coated to the customer's colour choice.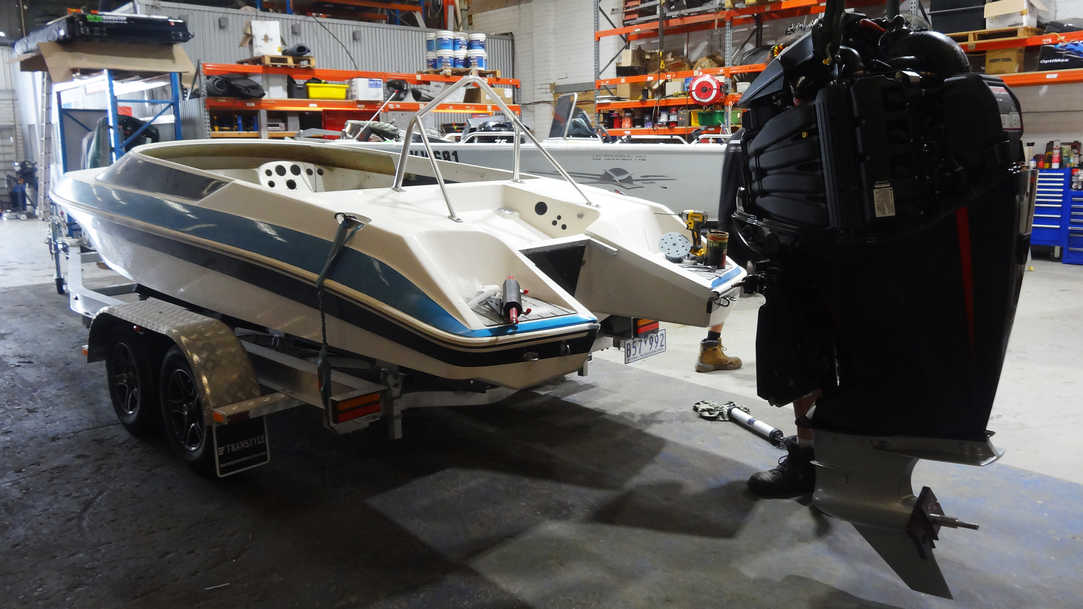 Special Order to Mercury USA
A special motor was needed to suit the boat's hull design and customer's performance requirement so a custom order was sent to Mercury USA.
Mercury Pro XS® 225 4.6L V8 outboard motor with required driveshaft length and Sport Master gearcase
VesselView 502 information management system and DTS Hot Foot pedal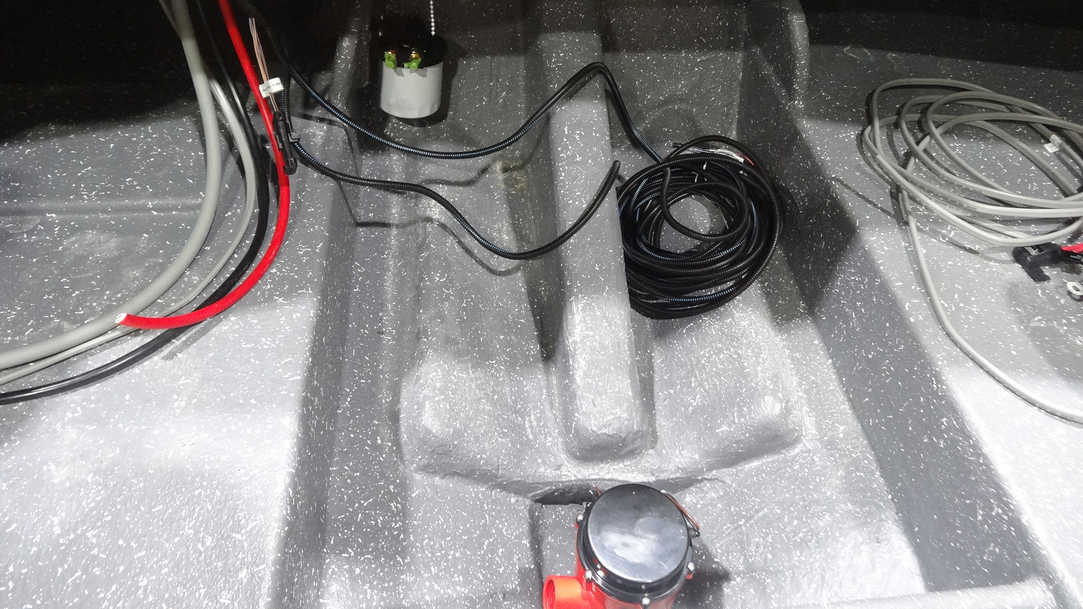 Electrical Fit-out
We installed a quality electrical fit‑out including...
Lightweight high capacity lithium battery
Power isolator switch
Marine-grade electrical cabling
SPX Flow Johnson Pump marine bilge pump
JL Audio marine audio system
VesselView 502 information management system
Outboard motor controls and DTS Hot Foot pedal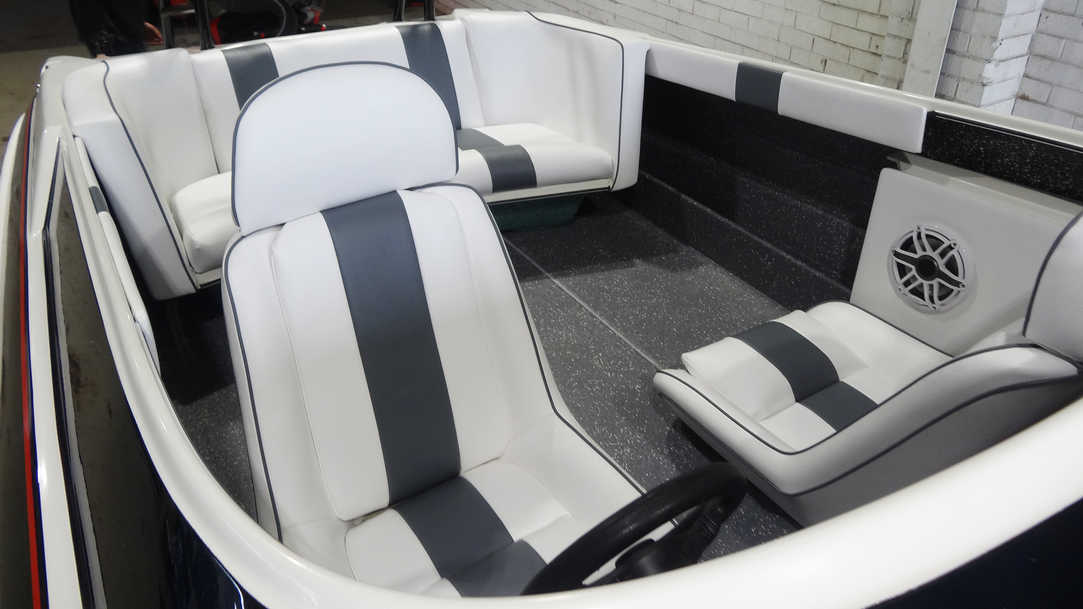 Custom Interior
The boat interior had a full custom retrim to customer's specification and colour choice.
JL Audio marine audio system
A quality JL Audio marine audio system was installed for maximum audio performance...
MediaMaster® 100s BE premium source unit
MX280/4 amplifier
M6-770X coaxial speakers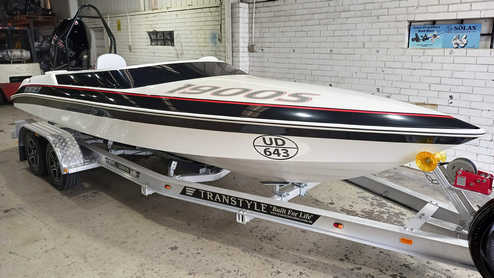 Transtyle alloy tandem boat trailer

Transtyle alloy tandem boat trailer was custom‑built to our specifications to suit the Haines Signature 1900S ski boat.
Stainless Steel 316 fuel tank
A custom-built marine‑grade 316 stainless steel fuel tank with 110L fuel capacity provides ample run time on the water.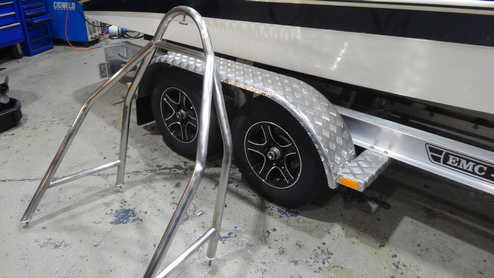 Stainless Steel 316 ski pole
A custom-built stainless steel 316 ski pole was fabricated to suit the height of the new outboard motor and finished with black powder‑coating to suit the boat.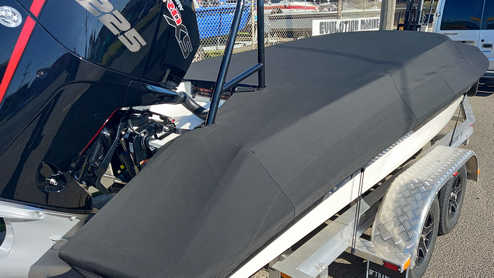 Travel Cover
A custom-fitted travel cover protects the boat.
View photos during stages of boat restoration, construction and finished project boat.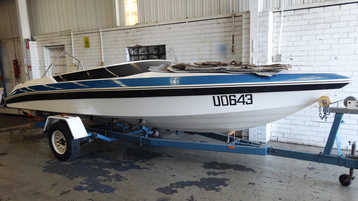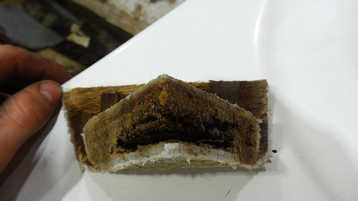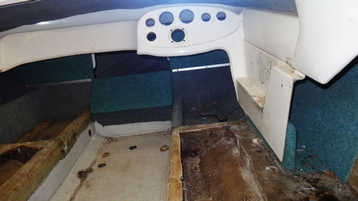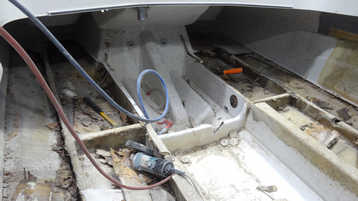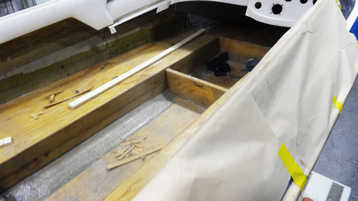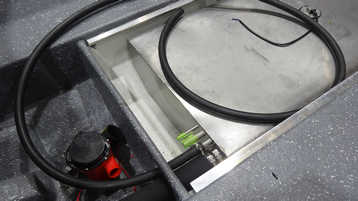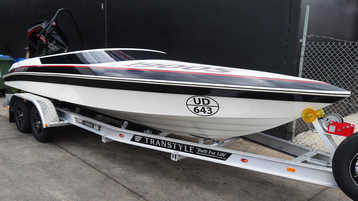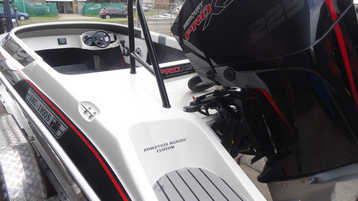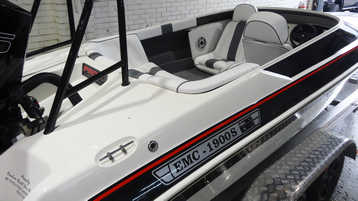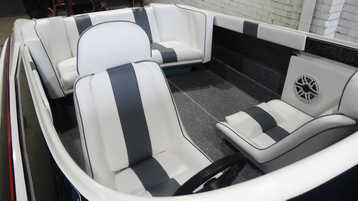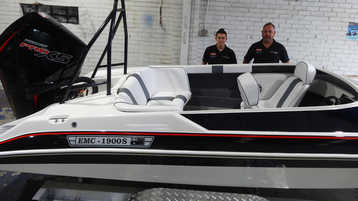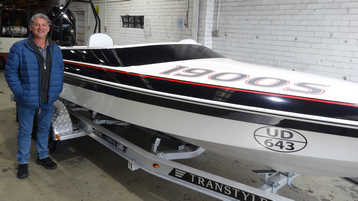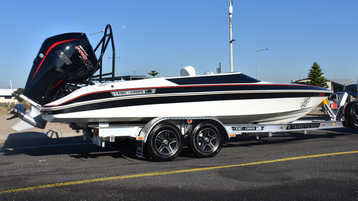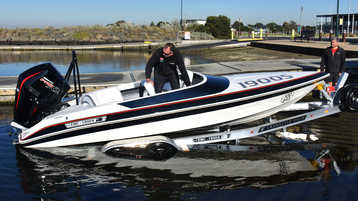 Select photo for description.
View now

project photos of Haines Signature 1900S project boat