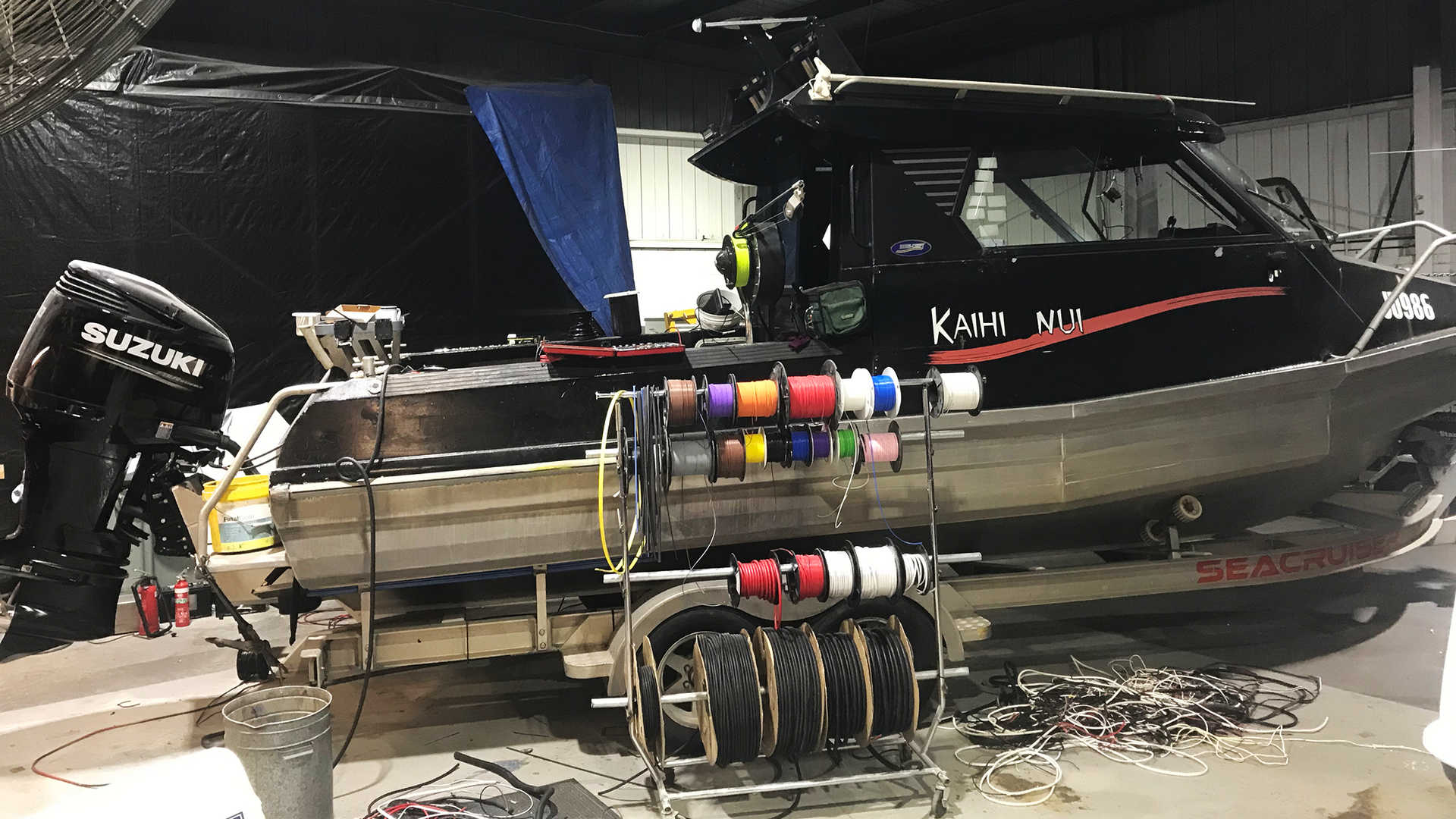 Your ideas, your Stabicraft 2400
Get creative with your work and your vision. With Evolution Marine, you can do great things.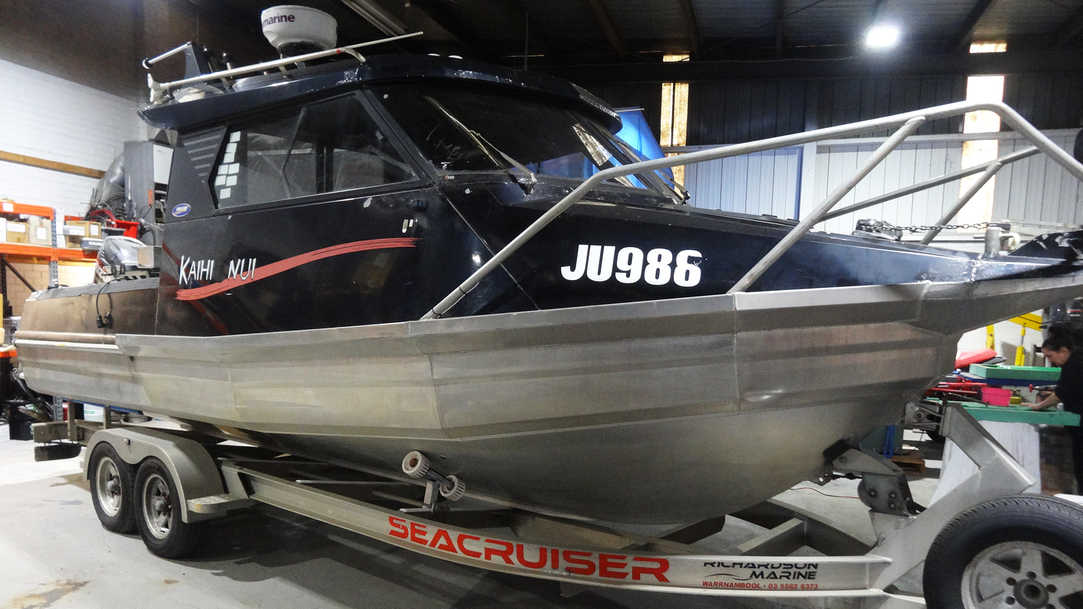 Electrical Problems
The boat presented with multiple electrical components NOT working.
Customer required all electrical systems operational and the installation of...
Minn Kota 36V trolling motor with Humminbird control system and 36V power supply
Onshore charging system
Solar charging system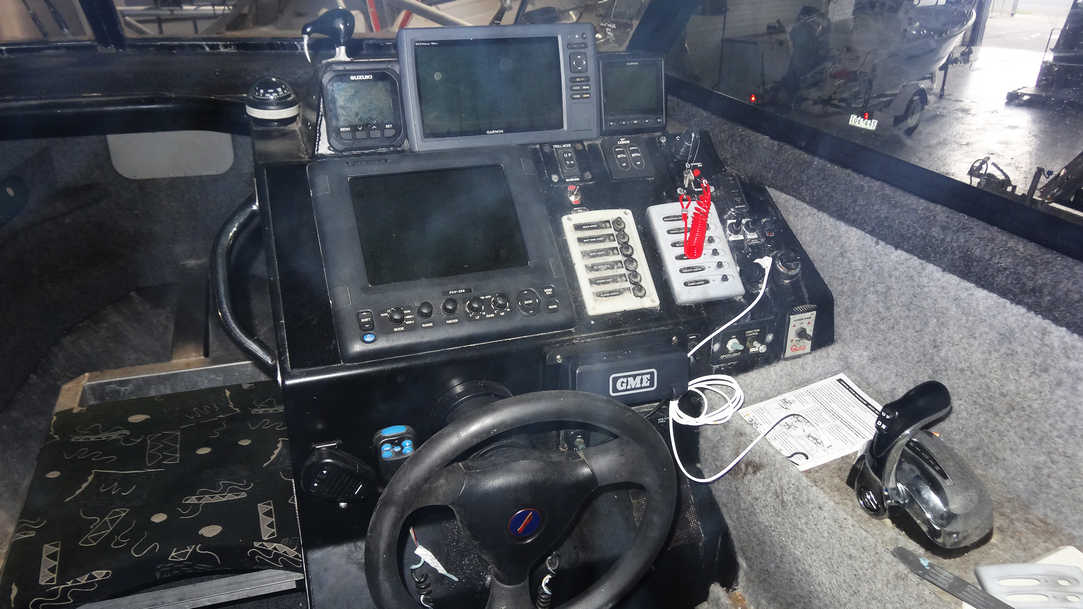 Testing and Assessment
First, we did a full test and assessment of all existing electrical components, switching and batteries.
Over the years many marine electrical accessories had been added piecemeal and it was not feasible or cost‑effective to diagnose existing problems and then install additional electrical systems and accessories.
The electrical system was unworkable and unreliable in its current state and compromised boating safety on the water.
We discussed with the customer the problems, his requirements, and the solution.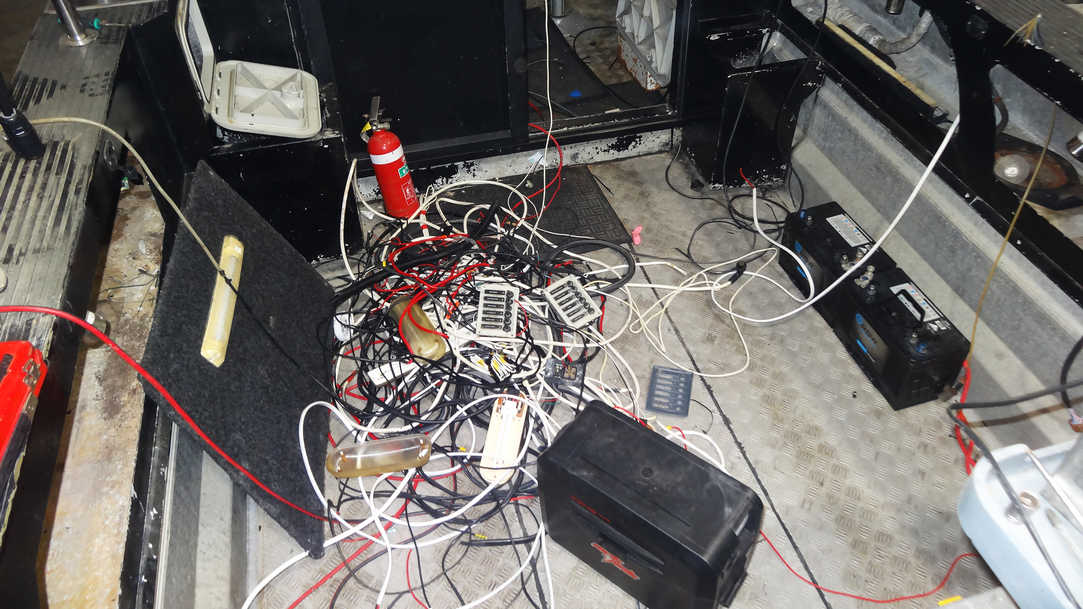 Electrical Fit-out Overview
The electrical fit-out included...
Complete electrical rewire including outboard motors rigging
Isolating switches for all battery and power systems for easy service and maintenance
Installation of all new components including trolling motor, control system, batteries and chargers
New switching panel for all systems
Simplify charging system for easy maintenance of all six batteries in the 12V and new 36V power systems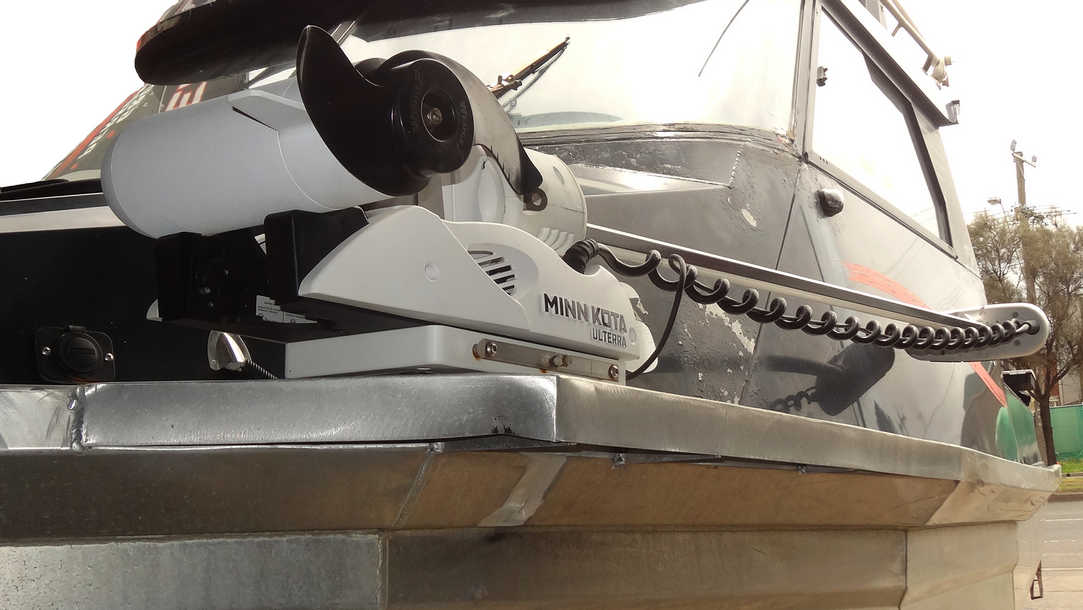 Project Tasks
Testing and assessment of all electrical components, switching and batteries
Determine the best electrical components to meet the customer's requirements
Discuss with customer planned installation and solution
Plan electrical rewire layout and installation of all new systems
Complete strip out of all electrical and control systems
Installation of power and charging systems
Installation of trolling motor and control systems
Installation of isolating switches and switching panel
Complete electrical rewire with marine-grade electrical cable
Full electrical and function test of all electrical components and power systems
Demonstration and walkthrough with the customer of all electrical systems
Features
Auto Stow & Deploy: Stow or deploy Ulterra just by pushing a button on your i‑Pilot or i‑Pilot Link remote, foot pedal or Humminbird fish finder.
Power Trim: Trim Ulterra up or down at the push of a button - on either the foot pedal, the i‑Pilot or i‑Pilot Link remote or a Humminbird fish finder. Adjust to changing fishing conditions without reaching down to your trolling motor.
i-Pilot® GPS Trolling System: The most‑trusted GPS system in fishing. i‑Pilot® uses GPS to control your trolling motor with incredible features that keep you on the fish. Set Spot‑Locks, record paths, control speed and steering, and more. i‑Pilot makes boat positioning and control automatic, and you can take command from its easy‑to‑read large LCD screen.
Spot‑Lock with Jog: Spot‑Lock will hold you in place with unparalleled GPS accuracy. Available on i‑Pilot GPS system that is pre‑installed, Spot‑Lock gives you the power to stay right on top of any productive fishing spot, without touching your trolling motor. With the included heading sensor, you can use Jog to move your Spot‑Lock location five feet in any direction. Activate Spot‑Lock from the i‑Pilot remote or Humminbird fish finder.
AutoPilot™: Automatically navigate your boat in any direction you choose. Just point the head of your trolling motor in the direction you want to travel, activate AutoPilot™, and your trolling motor will keep you on that heading automatically, even correcting for wind, waves and current.
Digital Maximizer™: Provides up to 5 times longer run time on a single battery charge. These variable speed trolling motors let you dial in your exact speed, and they deliver only as much power as you need, helping to conserve your battery for a full day of fishing.
Cool, Quiet Power: Every Minn Kota lower unit runs cool to extend trolling motor life, and stays quiet.
View photos during stages of boat electrical fit‑out and installation of marine electrical accessories.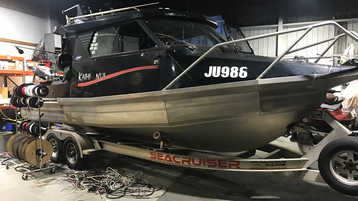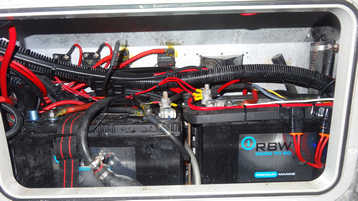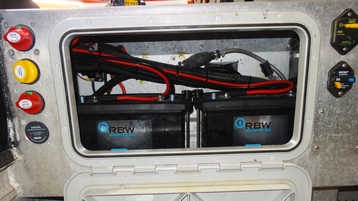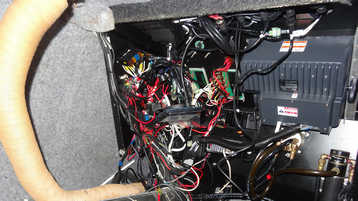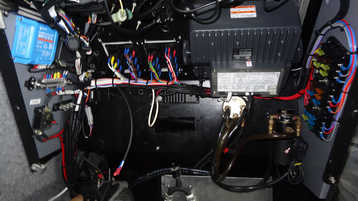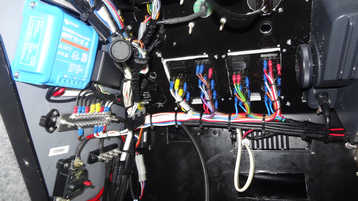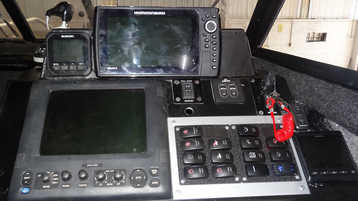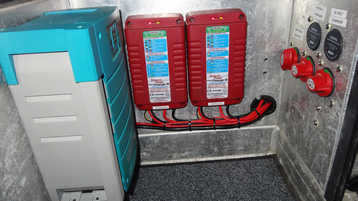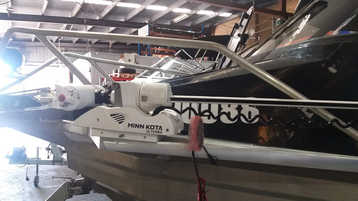 Select photo for description.
View now

project photos of Stabicraft 2400 project boat